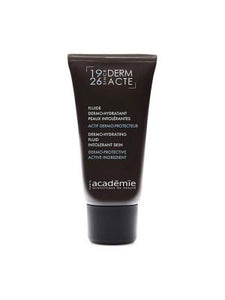 Fluide Dermo-Hydratant 50 ml
Moisturizing face cream for mixed and oily skin with irritations.
Facial cream for moisturizing and restoring the natural hydrolipid film of dehydrated skin. Lightweight composition. Ideal for daily treatment of combination to oily sensitive skin due to various aggressions (cosmetics not suited to skin type, harsh cleansing, environmental factors...). Helps restore the hydrolipidic film, ensures efficient and long-lasting hydration.    Does not contain perfume or colorants.

Use morning and evening, on clean skin, spread with light massage on the face and neck.