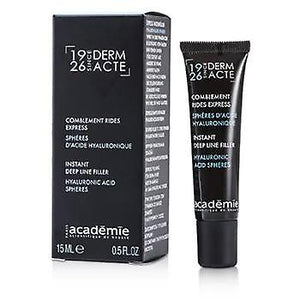 Instant Deep Line Filler 15 ml
Intense Age Recovery
Specific Treatment
Instant anti-wrinkle effect. Acts in 3 stages to erase deep and fine lines:
- fills in instantly
- visibly diminishes the appearance of deep and fine lines
- reduces the signs of ageing progressively by stimulating cell renewal
TOTAL CONCENTRATION IN EXPERT ACTIVE INGREDIENTS 17.BEAUTY RESULTS
Leaves the skin smoother. Face features are softened.
Apply locally with light massage movements on the concerned area after applying your daily skincare product. Can be used alone as well on the whole face before make-up.