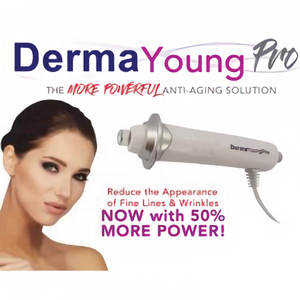 Derma Young Microcurrent
Regular price

You can visit European Beauty Salon in Toronto at 112 Cumberland Street # 202 to buy this product
Reduce the appearance of fine lines & wrinkles
Tone&tightens sagging skin. Reduces fine lines and wrinkles. 
Illuminating  bags  & dark circles under the eyes ,forehead lines.
The gentle microcurrent and radio frequency technologies deliver thermal energy under the skin"s surface. 
Next generation technology delivers gentle energy to the skin at 100,000 micro pulses per second, generating a massage effect. Massage helps increase circulation which brings fresh blood , nutrients and oxygen to the skin's surface.