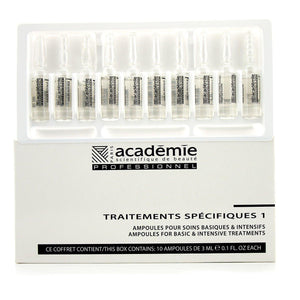 Elastine Vials 1x3ml/10x3ml
​  The marine elastine acts on Fiberblast to stimulate synthesis of elastine. It has an  action film visible on application and it improves tone and firmness.

The presentation in one dose ampoules allows to obtain perfectly intact concentrates of active ingredients.
Great to use it with Derma roller.

Use: Apply the content of an ampoule on neck and face.Make it penetrate with light pats and light modeling movements. At home as a complement of the specific treatment apply in the evening the content of an ampoule on perfectly cleansed neck and face with light pats before the usual cream.