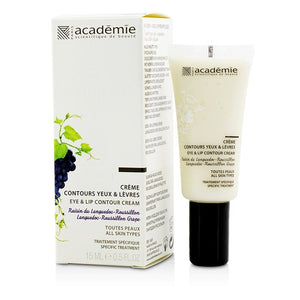 Eye & Lip Contour Cream 15 ml
Triple action cream with Cornflower Water, Grape and Service Tree extracts complex
Helps to  smooth the delicate eye and lip contours, 
Helps reduce the appreance of puffiness and dark circles.
Fills in deep  lines.
Unveils rested eyes and a redefined lip contour area.

Apply it  day and night to cleansed eye & lip contours with light strokes.