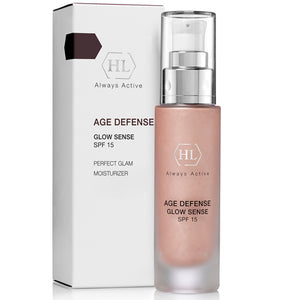 ​Unique moisturizer with a silvery shimmer that​ ​gives the skin a glowing and radiant appearance. 
Glow Sense is an innovative moisturizer providing natural glow and tone to the skin. Glow Sense restores the balance of the skin, protects and nourishes it. Enriched with natural antioxidant-rich plant extracts, it will effectively protect the skin during the day, giving it energy and radiance.
Apply 1-2 DROPS a day on clean skin.