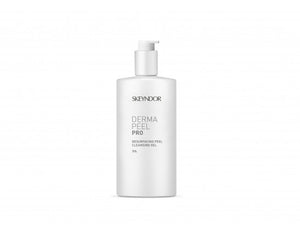 Resurfacing Peel Cleansing Gel 250 ml
 For combination/normal and dry skin. Not recommended for sensitive skin.

Cleansing and exfoliating gel with a-hydroxy acids and enzymes. Its formula purifies and renovates external skin layer.
Intensive exfoliating concentrate with acids and biological peptides.
A potent promoter in the generation of new skin -epidermis- that is smoother and more luminous.
Do not use more than once a day, or on sensitive skins. Do not apply to the eyes or mucous membranes. Stop using in the event of irritation. Do not sunbathe without applying adequate solar protection.