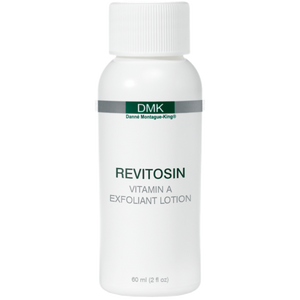 Revitosin ( 30 ml)
Regular price

You can visit European Beauty Salon in Toronto at 112 Cumberland Street # 202 to buy this product
DMK's signature skin revision formulation. Revitosin contains a blend of Vitamin A derivatives aimed to regulate cellular turnover and encourage healthy skin. It is recommended for those who suffer from premature aging, acne, pigmentation, scarring, and clients undergoing a professional skin revision program.
For experienced  customers .
CONSULT DMK technician how to Use it.