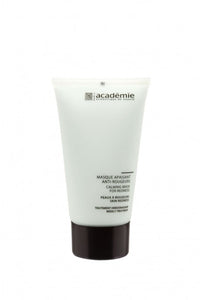 Soothing Mask for Blotchy Skin 50 ml
Soothes the skin instantly. The skin feels refreshed.
RESULT
Brings the skin an intense feeling of softness.
Moisturizing ingredient 3%
Lime extract 2.5%
Calming ingredient 1%
Kudzu soothing extract 1%
18-β glycyrrhetinic acid 0.2%
Hypo-allergenic ingredient 0.1%
DIRECTIONS FOR USE
Once to twice a week, apply in a thick layer on the whole face and neck (avoid eye contour area). Leave on for 10 to 15 min. Absorb the excess with a tissue, then purify with cotton pads moistened with a lotion adapted to the skin nature.