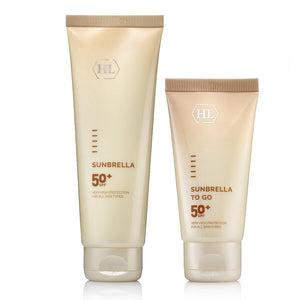 SUNBRELLA SPF 50 BLOCK
Regular price

You can visit European Beauty Salon in Toronto at 112 Cumberland Street # 202 to buy this product
​
SPF 50 is a leading line of lightweight broad spectrum sun protector creams that on top of providing the skin with protection from UVA and UVB rays also helps maintain the skin's moisture well balanced, prevents premature aging and photo aging.
Apply daily to clean skin or over moisturizer, blend evenly for natural coverage.
Apply 20 minutes before going out, afterwards apply every 4 hours while outdoors.