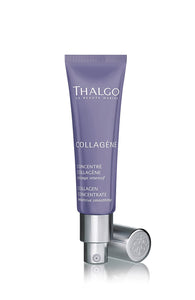 THALGO Collagen Concentrate Intensive- Smoothing Cellular Booster 30 ml.
Regular price

You can visit European Beauty Salon in Toronto at 112 Cumberland Street # 202 to buy this product
Thalgo Collagen Concentrate penetrates deep into skin to stimulate and synthesize collagen and improve skin's overall firmness. Thalgo Collagen Concentrate instantly plumps skin with moisture to smooth out fine lines and wrinkles and improve hydration.
Apply  morning and evening to the face and neck and follow with moisturizer.