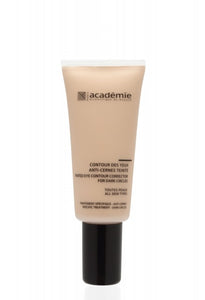 Tinted Eye Contour Corrector 15 ml
Even at an early age annoying shadows under the eyes can appear because of capillary micro-vessels that irrigate the eye contour area and dilate under the effect of heat, alcohol or fatigue.
The solution? Offer this fragile area a moisturizing fluid rich in draining active ingredients and illuminating pigments.