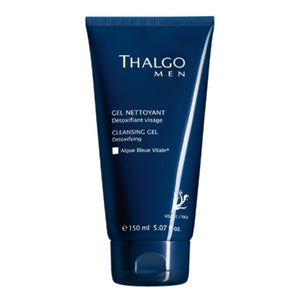 This non-aggressive foaming gel rids the skin of toxins and excess sebum. Its freshness revives the complexion and tones the skin, leaving the face looking clear and clean.
Contains an algue bleue vitale algae extract.
Helps pacify stressed skin by preventing fatigue in skin cells.
Promotes cell renewal for anti-aging action.
Leaves skin clear toned & revitalized.                                                                       How to use: Squeeze on palm & add a little water to foam up. Apply to face day & night rinse well with water. Follow with daily regimens.
150 ml