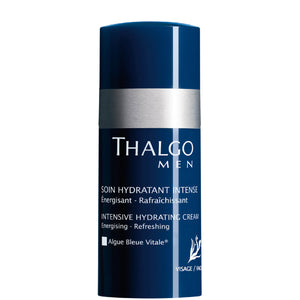 INTENSIVE HYDRATING CREAM 50 ml
For men who want to rehydrate their skin instantly. A pure pleasure to apply, its cocktail of active ingredients acts as a thirst-quenching skin energiser for unparalleled comfort.
 Active ingredients . Vital blue algae.
Immediately after shaving , apply Intensive Hydrating Cream over the whole face. If the skin is severely dehydrated, reapply in the evening on clean skin.