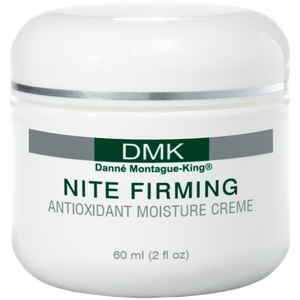 Nite Firming 60 ml
Regular price

You can visit European Beauty Salon in Toronto at 112 Cumberland Street # 202 to buy this product
For mature, ageing skin, wrinkles, and loss of elasticity Nite Firming is a specialised crème that helps to revise biological and environmental signs of ageing, encouraging a firm and healthy complexion.
Specialized crème that is designed to help repair and fight the signs of aging. Using a multitude of active ingredients, essential fatty acids, vitamins, and super antioxidants, Nite Firming crème can penetrate deep into the skin assisting natural collagen production and restoring a more youthful looking appearance.

May be applied around the eye area and is suitable for use on the neck, décolleté and jowls.