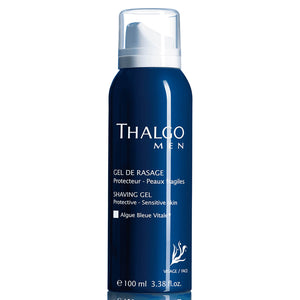 Thalgo Men Shaving Gel is for men seeking an anti-irritation shaving product for daily use.

This creamy gel optimises razor glide and rinses away easily while preserving skin softness.It has a protective and purifying action, and minimises razor burn.

The texture provides a feeling of freshness and soothes the skin while making shaving easier and less irritating.  Alcohol-free.
Before shaving, spread a small amount of Thalgo Men Shaving Gel into the beard/bearded area. Shave and rinse with water.