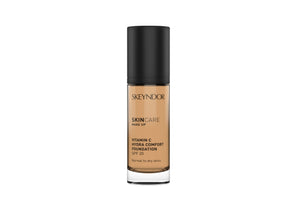 Vitamin C Hydra Comfort Foundation 30 ml - 01/02/03/04
30 ml
Liquid foundation with a 
long-lasting
, 
hydrating
 and 
natural finish effect
, recommended for 
normal to dry skin
. With Vitamin C,a powerful antioxidant that adds brightness to the skin. Incorporates a highly -moisturizing and nourishing complex of ingredients .

With  coverage and SPF 20 sun protection.
Available in 4 shades from lighter to darker colour.